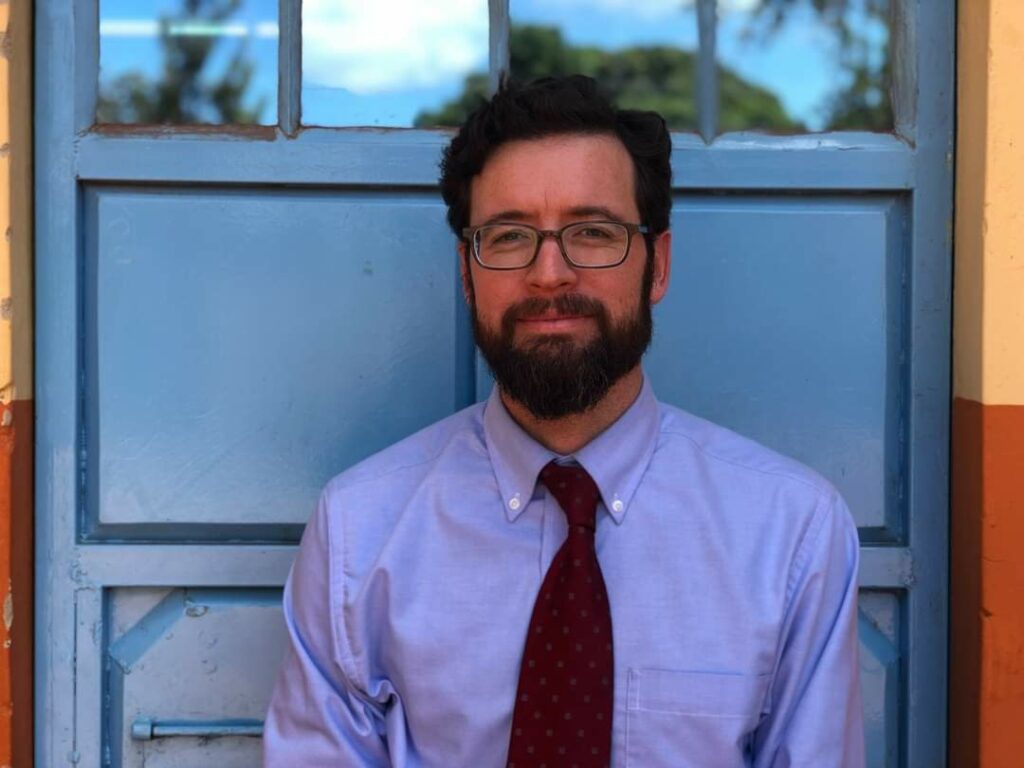 In a merry season of faculty appointments at Grace Bible Theological Seminary, we are delighted to announce our final one of 2021: Ryan Bush, Associate Professor of Missions.
Dr. Bush completed a Ph.D. in Missions from Mid-America Baptist Theological Seminary. He completed an M.Div. in Missiology and Intercultural Studies from MABTS as well. Dr. Bush earned a B.S. at Ouachita Baptist University. He has served as an Adjunct Professor for Mid-America Baptist Theological Seminary, Southwestern Baptist Theological Seminary, Ouachita Baptist University, and Oklahoma Baptist University.
GBTS President Jeffrey Johnson said this about Bush's appointment: "Dr. Ryan Bush is one of the best men I know. He is godly, humble, and faithful; he is a man we want our students to emulate and learn from in many respects, including as a husband and father. And with his on-the-field pastoral and missionary experience, he is capping off what has become an outstanding faculty at GBTS."
GBTS Provost Owen Strachan spoke to Bush's burden for the nations: "Ryan Bush is a man who loves what God loves: the promotion of God's truth and God's gospel to all the world. He has an extensive track record of service on the field, allowing our students to learn from a bona fide missions practitioner. His appointment signals just how highly we value missions; missions at GBTS is not an add-on, but a commitment flowing out of the burning center of gospel advancement. A big vision of God does not kill interest in missions; it fuels it. I'm thankful that Dr. Bush knows this, believes this, and lives this."
Dr. Bush has labored in cross-cultural missions since 2003 among people groups from Peru, Iraq, Iran, Afghanistan, Mauritania, Senegal, China, Ecuador, and Kenya. Ryan currently serves as President of ICP/Didache Institutes, a pastoral training initiative focused on teaching indigenous pastors in parts of the world where the church is growing, but opportunities for theological training are scarce.
Ryan and his wife, Amanda, have five children.
---
If you are encouraged by the continued growth and work of GBTS, please consider giving to the Sound Churches Initiative. We are seeking to raise $250,000 to power the work of the gospel ahead: www.gbtseminary.org/donate. For more information on the campaign, here is Provost Dr. Owen Strachan's introductory video.
Above all, we thank you for your prayers, encouragement and support in the name of Christ.