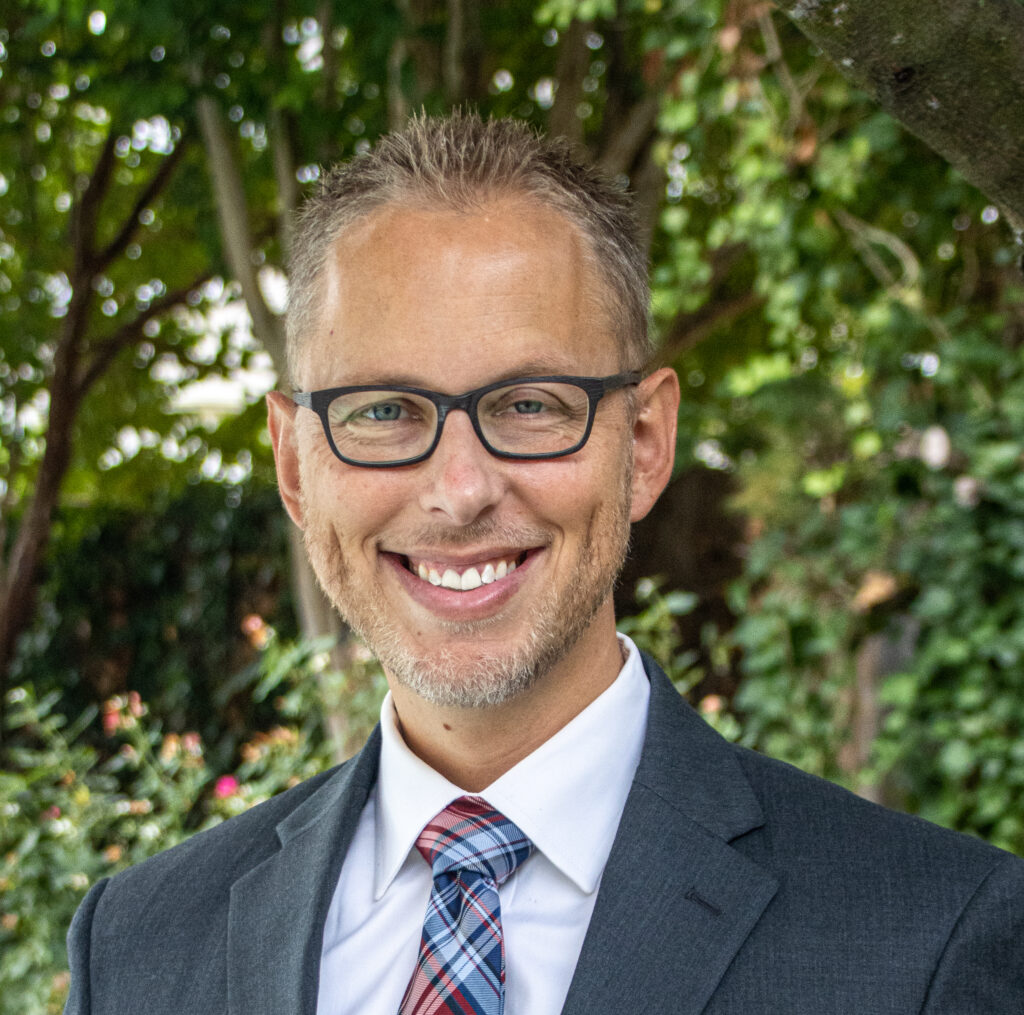 'Tis the season to grow a strong faculty at Grace Bible Theological Seminary. Toward that end, we are very pleased to announce a new faculty appointment: Scott Aniol, Professor of Pastoral Theology.
In his ongoing full-time role, Scott Aniol, PhD, is Executive Vice President and Editor-in-chief of G3 Ministries. Prior to joining G3, Scott served for ten years on the faculty of Southwestern Baptist Theological Seminary, where he taught courses in philosophy of ministry, worship, culture, and aesthetics, and served as director of doctoral worship studies. Dr. Aniol holds two masters degrees in theology and aesthetics and a PhD in pastoral theology with an emphasis on worship.
Dr. Aniol is one of the most-published authors among his generation of theologians. As the writer of a bevy of books on theology, worship, and ministry, he has established himself as a pastoral theologian of serious fiber. His books include Worship in Song: A Biblical Philosophy of Music and Worship (BMH Books, 2009), By the Waters of Babylon: Worship in a Post-Christian Culture (Kregel, 2015), Draw Near: The Heart of Communion with God (Wipf & Stock, 2020), Let the Little Children Come: Family Worship on Sunday (and the Other Six Days, Too) (Free Grace Press, 2021), Biblical Foundations of Corporate Worship (Free Grace Press, 2022), and Changed from Glory into Glory: The Liturgical Story of the Christian Faith (H&E, 2022).
GBTS President Jeffrey Johnson said this about Aniol's appointment: "It is with great excitement and joy that we welcome Scott Aniol to the GBTS facility. Dr. Aniol is a humble and godly man who has proven to be one of the leading theologians in his field. We couldn't be more thankful to God to have our students sit under his doctrinal instruction."
GBTS Provost Owen Strachan spoke to Aniol's ability as a scholar and writer: "Scott Aniol is an unusually prolific thinker and writer. He is setting the pace in his field in terms of God-centered pastoral theology and a transcendent approach to Christian worship that modern churches greatly need. Because he is as much a churchman as a prolific scholar, we are thrilled that our students will glean from his biblical fidelity and ecclesial wisdom. We love pastors at GBTS; that's the core of our mission, to train them with excellence such that we produce sound men who hold sound doctrine. Dr. Aniol will help us do just that."
Strachan also noted the organic connection between GBTS and G3: "We are grateful for Dr. Aniol's continuing full-time role at G3 as well. G3 is fast becoming the leading Reformed organization of our time, led by men of iron like Josh Buice, Scott Aniol, and Virgil Walker. We are grateful for these men and this faithful work, and we pray for its continuing growth and influence in the evangelical and Reformed world."
Dr. Aniol lectures around the country in churches, conferences, and seminaries, has dozens of articles published in theological journals, and is chair of the Biblical Worship Section of the Evangelical Theological Society. His blog and podcast are hosted at www.G3Min.org. He and his wife Becky have four children: Caleb, Kate, Christopher, and Caroline.
Dr. Aniol will continue in his full-time G3 role in residence in Georgia and—as a member of our rotational faculty—will regularly conduct courses for GBTS. In our work to help the church recover a transcendent vision of corporate worship, we encourage you to come study under him. If you are a man interested in ministry training and you've never registered to study at the seminary, now is the time to make that happen. (Registration deadline is December 17.)
---
If you are encouraged by the continued growth and work of GBTS, please consider giving to the Sound Churches Initiative. We are seeking to raise $250,000 to power the work of the gospel ahead: www.gbtseminary.org/donate. For more information on the campaign, here is Provost Dr. Owen Strachan's introductory video.
Above all, we thank you for your prayers, encouragement and support in the name of Christ.