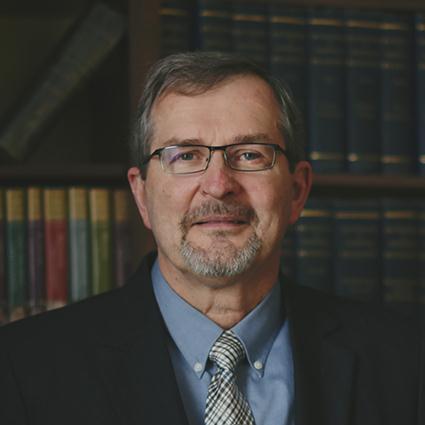 Dr. Joel Beeke (Ph.D)
He is president and professor of systematic theology and homiletics at Puritan Reformed Theological Seminary, a pastor of the Heritage Reformed Congregation in Grand Rapids, Michigan, and editorial director of Reformation Heritage Books. He has written and co-authored one hundred books (most recently, A Puritan Theology: Doctrine for Life, Knowing and Growing in Assurance of Faith, and Debated Issues in Sovereign Predestination), edited another one hundred books, and contributed 2,500 articles to Reformed books, journals, periodicals, and encyclopedias.
The corporation shall not discriminate against applicants, employees, students, volunteers, and others on the basis of race, color, nationality, or ethnic origin; however, as a religious institution, the corporation reserves the right to deny or terminate employment or to deny or  terminate any other status of persons whose lifestyle, words, actions or otherwise do not align with the corporation's Statement of Faith, standard of conduct, or other policies of this organization.