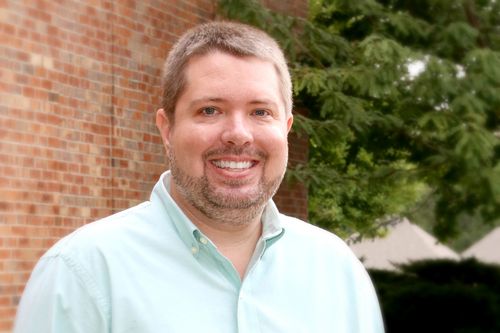 Dr. Keith Phillips
Keith currently serves as the Pastor of Worship at the Bible Church in Little Rock. Previously he served as a pastor and elder at churches in Alabama, Mississippi, and Ohio. He received his B.M.E. from Jacksonville State University in 2001, his M.Div. from the New Orleans Baptist Theological Seminary in 2004, his M.M. from East Carolina University in 2007, and is currently completing his D.M.A. from the University of Cincinnati College-Conservatory of Music as well as pursuing a D.Min. from Reformed Theological Seminary. Through God's provision of these experiences and educational opportunities, Keith's desire is to shepherd well the flock of God, promoting greater growth in godliness among the body and fostering an ever maturing, biblical understanding of corporate worship, or our meeting with God.

Keith married his beautiful bride, Stephanie, in 2002 and they have a daughter, Kara. They enjoy spending time together as a family, whether in ministry, traveling (to the beach especially), fishing and enjoying the outdoors in general, or watching ECU Pirate football.
The corporation shall not discriminate against applicants, employees, students, volunteers, and others on the basis of race, color, nationality, or ethnic origin; however, as a religious institution, the corporation reserves the right to deny or terminate employment or to deny or  terminate any other status of persons whose lifestyle, words, actions or otherwise do not align with the corporation's Statement of Faith, standard of conduct, or other policies of this organization.