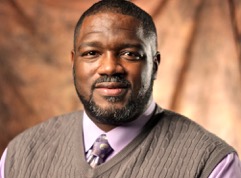 Dr. Voddie Baucham (D.Min)
Dr. Voddie Baucham, Jr currently serves as Dean of the Seminary at African Christian University (ACU) in Lusaka, Zambia. Dr. He holds degrees from Houston Baptist University (BA in Christianity/BA in Sociology), Southwestern Baptist Theological Seminary (M.Div.), Southeastern Baptist Theological Seminary (D.Min.), an honorary degree from Southern California Seminary (D.D.), and additional post-graduate study at the University of Oxford, England (Regent's Park College).
The corporation shall not discriminate against applicants, employees, students, volunteers, and others on the basis of race, color, nationality, or ethnic origin; however, as a religious institution, the corporation reserves the right to deny or terminate employment or to deny or  terminate any other status of persons whose lifestyle, words, actions or otherwise do not align with the corporation's Statement of Faith, standard of conduct, or other policies of this organization.