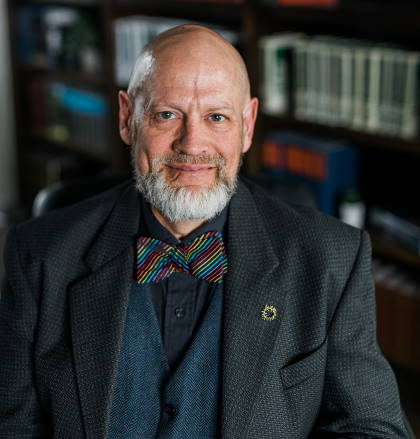 Dr. James White - Professor of Apologetics & Church History
Dr. White leads Alpha and Omega Ministries, a Christian apologetics organization based in Phoenix, Arizona. Well-known for his Dividing Line program, Dr. White has a long track record as a professor, having taught Greek, Systematic Theology, Church History, and various topics in the field of apologetics for numerous schools. A prolific author, Dr. White has authored or contributed to more than twenty-four books, including The Forgotten Trinity, The Potter's Freedom, The God Who Justifies, and What Every Christian Needs to Know About the Qur'an.

Dr. White is a Pastor/Elder of Apologia Church in Arizona. He has been married to Kelli for more than thirty-nine years, and has two children and four grandchildren. As a member of GBTS's rotational faculty, Dr. White will continue to reside full-time in Phoenix, and will travel to Conway on a regular basis to teach apologetics and church history.