Pro Pastor: A Journal of Grace Bible Theological Seminary was launched last Fall 2022, and its release was met with intense enthusiasm from all over the United States! Eager readers downloaded multiple thousands of copies of our electronic journal from the GBTS website. We also received innumerable requests for physical copies, so …
We are excited to announce that Pro Pastor is now available for purchase as a physical journal in our online GBTS Bookstore! Readers are able to get all of the rich theological contents of our journal with a visually stunning cover and attractive layout for only $9.95 per issue (+ $3.00 shipping).
Three (3) easy steps for purchase:
1. Click on this link to the Pro Pastor page of our seminary website.
2. Choose "Buy Now."

3. Fill out the online order form with your name, address, and a method of payment.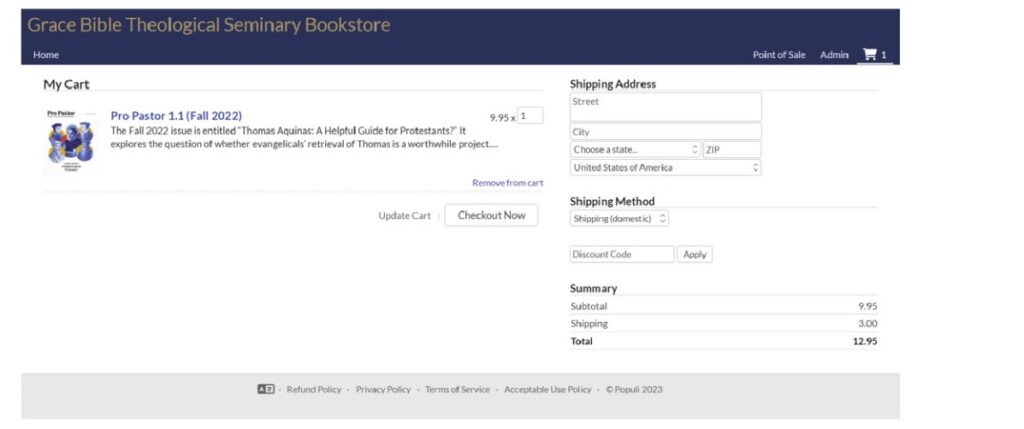 It is our hope that this new endeavor will lift high the name of Jesus Christ in an age of doctrinal cloudiness and confusion. Buy Pro Pastor and send the link to a friend!
---
Please note that we are currently able to provide shipping only in the continental United States (not Alaska, Hawaii, Puerto Rico, or international addresses).