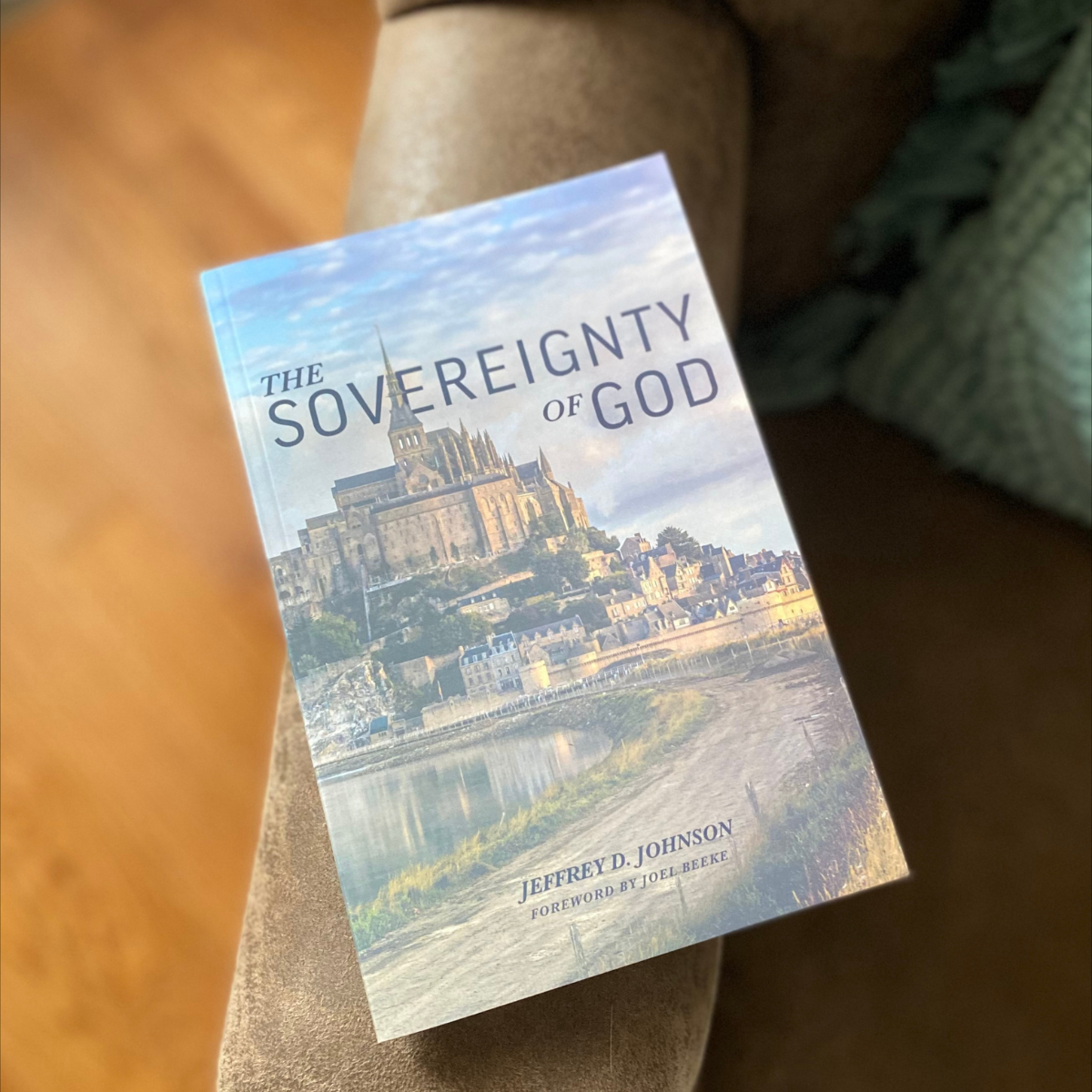 CONWAY, Ark. – Jeffrey D. Johnson, President of Grace Bible Theological Seminary, recently published a book titled The Sovereignty of God (Conway, AR: Free Grace Press, 2023) that is now available from Free Grace Press. Seminary staff caught up with Dr. Johnson on the campus of GBTS to ask him about the motivation and mindset that fueled his latest book. The following is a transcript of the interview that took place on January 26, 2023. (Editing has been applied to enhance readability.)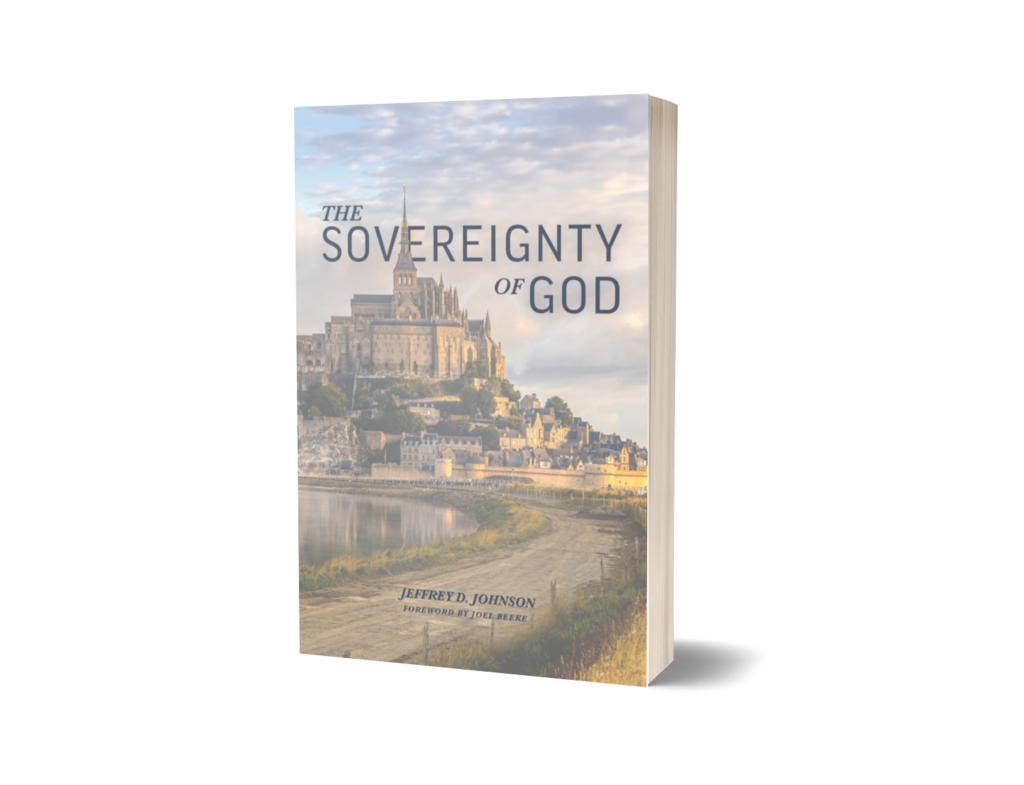 GBTS Staff: "Sovereignty" is a word that is often tossed around, a lot of times without a clear definition. Can you provide a simple definition of "sovereignty" when it comes to God?

Jeff Johnson: The simplest definition would be "the complete control that God has over all things." Often, when we think about the sovereignty of God, we think of a ruler. We think of a king. A king has dominion and rules over his subjects. Although the example of a king helps us understand God's rule and authority, it is not the same type of sovereignty that God has over his creation and subjects. This is because the power and authority of a king are limited. A king's sovereignty is not absolute. The king can't control his subjects' consciences. A king can't control people's every action. A king can establish rules and laws and use his power to guide his subjects—but only God directs everything to fulfill his divine purposes.

GBTS Staff: Who is the first preacher or first person in your life who exposed you to "big God" theology?

Jeff Johnson: My parents [Don and May Johnson]. I distinctly remember getting stuck in a traffic jam when driving home from a family vacation. After a long wait, we were diverted and had to take a detour, which added another 30 to 40 minutes to an already-long trip. But rather than seeing my parents complain, I witnessed them rejoicing in God's sovereignty. Rather than taking something terrible and spinning it into something good, they displayed trust in God's providence—even though it was an undesirable delay. So, as a child, I was able to see my parents take the doctrine of divine sovereignty and apply it. Seeing their example made an impression on me. The sovereignty of God is a practical doctrine. It is meant to be lived—and my parents revealed that reality to me.

GBTS Staff: When did this book first become an idea in your mind?

Jeff Johnson: The Sovereignty of God was a unique book for me to write. This is because most of my books have been written out of a desire to learn something or from a burden to correct a problem I see in Christendom. However, this book wasn't for others. It wasn't something I needed to learn about; it was something I needed to be reminded of. I was going through an emotionally low period, and I needed to anchor myself back into the sovereignty of God. I needed reminding that my life wasn't adrift at sea. So, it was a book that I wrote to myself. One thing that is unique about this book is that I do not cite anyone. I don't have any footnotes. And I didn't add footnotes because I didn't want this book to be a research project. I wanted this book to be about the joy of writing and preaching to myself this glorious doctrine. I can say with much encouragement that after I finished the book, it did the very thing I was hoping it would do. It was very comforting and helpful to me. So, even though I'd like to say I wrote it for our church or for some unselfish reason, it really was self-therapy.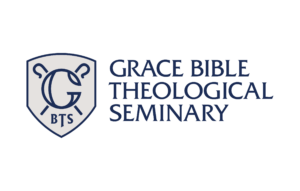 GBTS Staff: In the book, you mention a number of examples of God's sovereignty from narratives in the Old Testament—what has been the most impactful of those narratives in your personal life?

Jeff Johnson: Jonah was most impactful—studying Jonah in more detail and thinking about God's providence in his life greatly benefited me. Seeing how God worked all the details of the story of Jonah to accomplish something glorious was a blessing to me. We like to think of the story of Jonah as being miraculous, and it was a miracle that Jonah survived three days and three nights in the belly of that big fish. But, with that said, most of the details surrounding the story of Jonah did not happen by God breaking the laws of nature or suspending the laws of nature. Instead, it is a story of how God used the laws of nature and the volition of his creatures to carry out his intended purpose. That was so comforting for me to see. We don't need a miracle to have the divine presence of God working in our lives. We don't need an axe-head to float on water to know that God is intimately in control of our lives and all the details connected to our lives. God is very much involved in the mundane things of life. God is in control of everything, and that reality is as supernatural as God suspending the laws of nature. The whole story of Jonah is remarkable, but I think his story can be applied to everybody's life. Once we see the providence of God in everything, we see the presence and goodness of God in everything.

GBTS Staff: What would you most like to see come about as a result of people reading this book?

Jeff Johnson: I hope it gives us a greater vision of God. We need a big God. And a lot of our emotional problems come from failing to see God as he is. There are good books on how to correct our thinking and behavior—and that's okay, and there's a place for such books—but we need to see God as he is more than anything. That puts things in perspective. We often focus on our problems and feel as if life is miserable because we have this trial or this pain. But it is not until we see the awesomeness of God, the glory and majesty of our Lord, that our problems seem like nothing. It changes everything when we see that God is sovereign and is in control of all things—when we see that he is majestic in all that he does, and everything he does is for his glory and our good. It's very God-honoring to recognize God's sovereign hand in all things, but it's also personally encouraging, as it stabilizes our emotions. I think humans struggle mostly with their emotions. We're moody. We get depressed. We are easily discontent with life. Emotions are wonderful, but sometimes we have a hard time guiding them, controlling them, and managing them. I think the sovereignty of God is the remedy to shaky emotions, which helps us with not being impulsive or emotionally driven. I hope my book The Sovereignty of God does that for people. I hope when people are finished reading it, they think highly of God and their lives are stabilized by it. I hope it brings peace to Christians.

GBTS Staff: If you could recommend another book on the sovereignty of God besides yours, what would it be?

Jeff Johnson: Arthur Pink's The Sovereignty of God. This book I wrote [with the same title] isn't a replacement for Pink's classic. I am not trying to compete with that book or replace it. That's a classic every Christian needs to have, read, and read over again. My book will be discarded one day, but Pink's book needs to be the one that is maintained indefinitely, so I would encourage everybody to read Pink's book.
---
The Sovereignty of God is available for purchase from Free Grace Press's online bookstore. Customers can enjoy a sizeable discount off the retail price when the book is purchased in bulk quantities.

For more information about Grace Bible Theological Seminary, please click here.