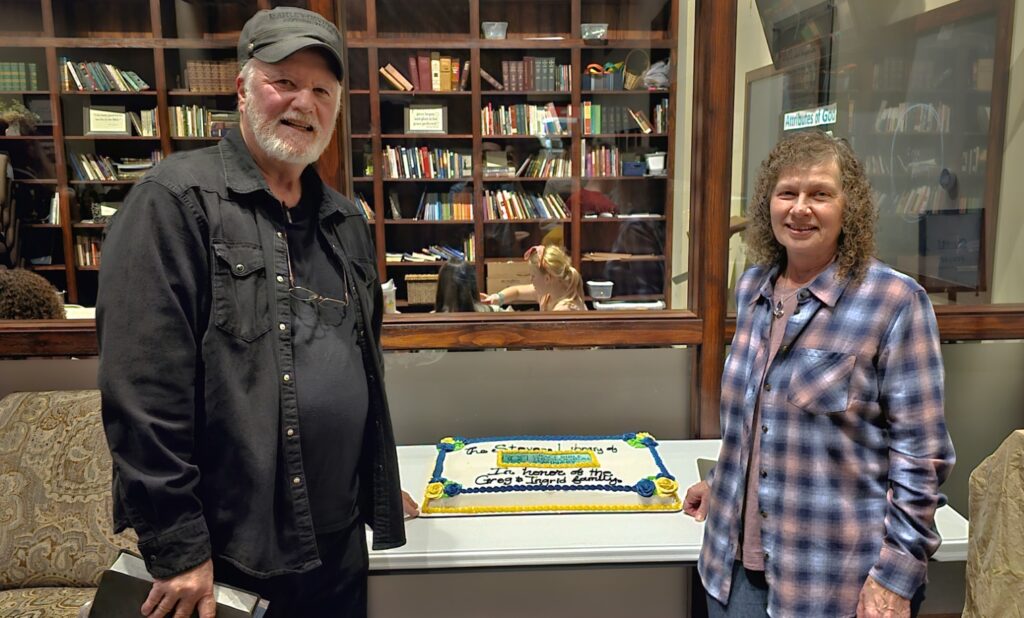 CONWAY, Ark. – On February 15, 2023, Grace Bible Theological Seminary's library was officially named "Stevens Library" and formally dedicated in honor of Greg and Ingrid Stevens, charter members of GBTS's parent church, Grace Bible Church of Conway. A ceremony was conducted at the close of GBC's Wednesday night service. Mr. and Mrs. Stevens are charter members of the church and have played integral roles in the life of the congregation from its inception in 2000. Seminary faculty and staff, students, and members of Grace Bible Church were on hand to pay honor to this esteemed couple.
Jeff Johnson, President of Grace Bible Theological Seminary and founding Pastor of Grace Bible Church, stated, "If you are a new member of Grace Bible Church or if you have been a member for 10 or 15 years—and you thank God for it—you need to know that God has chosen to use the Stevenses to keep this church alive. I am convinced that if it wasn't for them, we would not have a church today." Johnson noted how Greg Stevens encouraged him during the difficult early days of the church, a season in which attendance was low and congregational morale often ebbed and flowed.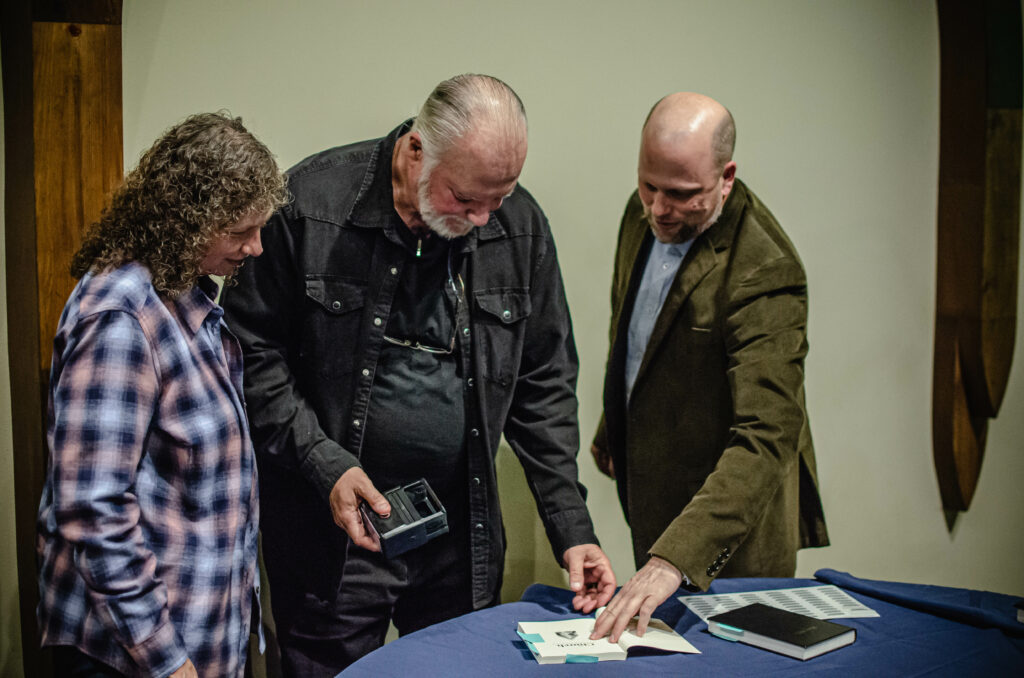 Johnson also commented on the tight-knit connection between Grace Bible Church and Grace Bible Theological Seminary. "If we didn't have the church, we wouldn't have the seminary," Johnson remarked. "Some of you are seminary students here, and you have moved here from all over the United States. You wouldn't have done that if it wasn't for Greg and Ingrid Stevens. Many of you have your livelihood and employment at the seminary because of this couple. I have my pastoral position because of God using the Stevenses. I cannot tell you how much they mean to me—for their initial faithfulness and ongoing faithfulness."
Greg and Ingrid Stevens joined Jeff Johnson and GBTS Registrar/Librarian Jeff Plair on stage, where they were handed a specially crafted book stamp with a personalized "Stevens Library" emblem. Mr. and Mrs. Stevens stamped a Bible, the first book that will bear the library's new name, and a second book, Jeff Johnson's The Church (2020), which was written in the trenches of congregational life at GBC and dedicated to the Stevenses.
Greg Stevens closed the ceremony with a heartfelt prayer, thanking the Lord for his goodness. Mr. and Mrs. Stevens were joined by their daughter Annie on the historic night.