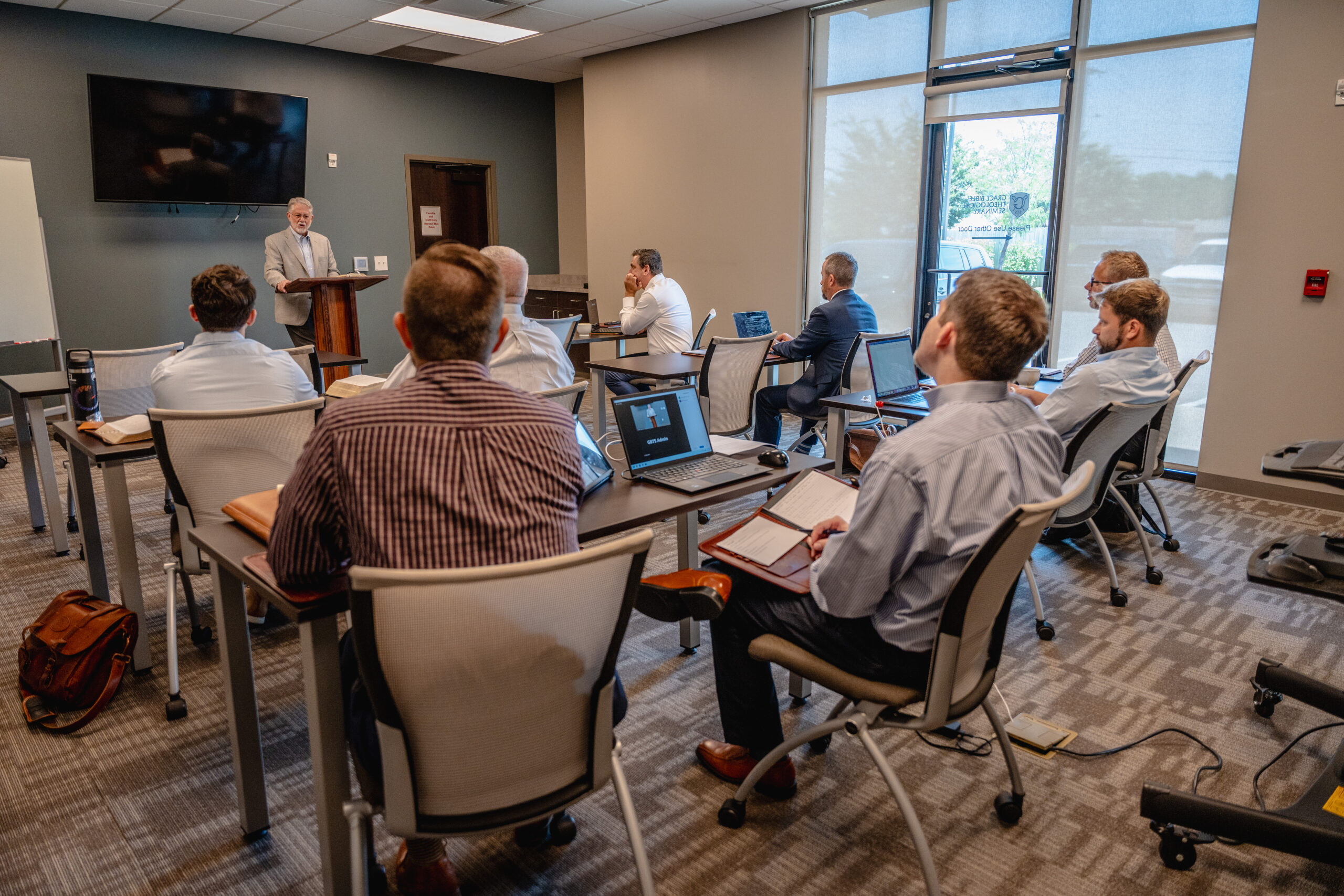 CONWAY, Ark.—Earlier this month, 40-year veteran seminary professor Bruce Ware conducted the first annual faculty workshop for the faculty of Grace Bible Theological Seminary. Ware serves as the T. Rupert and Lucille Coleman Professor of Christian Theology at The Southern Baptist Theological Seminary in Louisville, Kentucky. Session 1 of the training consisted of Ware's presentation, "Four Decades of Teaching: Reflections and Encouragements." Ware recounted his former days of serving alongside of evangelical luminaries such as John Feinberg, Millard Erickson, Carl F. H. Henry, Harold O. J. Brown, and D. A. Carson, among others.
This esteemed theologian narrated the chronological journey of his teaching career, as he has held posts at five prominent evangelical institutions, namely, Biola (1 year), Bethel Seminary (3 years), his alma mater Western Seminary (4 years), Trinity Evangelical Divinity School (7 years), and The Southern Baptist Theological Seminary where he has now ministered for a quarter of a century (25 years).
In Session 2 of the faculty training, Ware spoke on the topic of "How to Thrive in Ministry: Personal, Marital, and Familial Health." Ware exhorted the GBTS faculty, "The work you put out in academics and in teaching others must flow from the regular input in your life from God. You can't give out what hasn't been put in." Ware continued by noting, "Being always precedes function. You are who you are in order to do what you're called to do." After sharing pearls of wisdom from his illustrious pedagogical career, Session 3 of the faculty workshop featured an open Q and A session in which Ware fielded queries from GBTS's teaching faculty.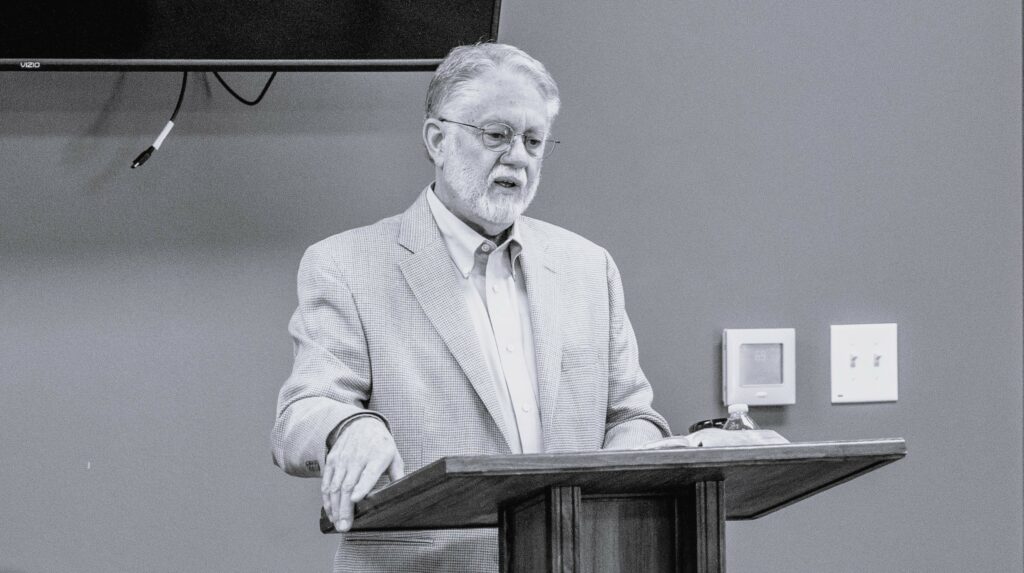 Ware lamented the lack of emphasis on prayer that he has seen at times in the Christian academic world, asserting that "prayerlessness is a way of saying to God, 'I'm fine on my own.'" Ware noted that there is nothing more important for the conscientious seminary professor than to keep his affections focused on Christ and his life focused on the pursuit of holiness. Even love for one's wife and one's children must come in second place to love and devotion for Christ (Philippians 3:8).
The author of God's Lesser Glory and God's Greater Glory looked back at the theological battles he fought in the early 2000s with the lurking threat of Open Theism in evangelical circles. Ware also noted the glorious blessing that the Lord has given to him in his four-decade-plus friendship with Dr. Tom Schreiner of SBTS, who has acted as a cross-disciplinary sounding board and a friend who sticks closer than a brother (Proverbs 18:24).
Jeff Johnson, GBTS President and Professor of Systematic Theology, quipped about his seminary's inaugural training event, "The most inspiring takeaway from our first faculty training seminar was seeing the humble resilience of a seasoned professor who has weathered the storms of opposition. The meekness and steadfastness of Dr. Ware demonstrates that faithfulness to God's Word and personal godliness is what matters most in training ministers of the gospel. His example is truly inspiring."
GBTS Instructor of Pastoral Studies Rob Davis also remarked on Ware's legacy in embodying what it means to practice the Reformation principle of the sufficiency of Scripture. Davis reflected, "The truth that Scripture is sufficient for our academic and pastoral ministries was a constant challenge from Dr. Ware's testimony. The fruits of an academic career driven by Scripture for God's glory alone encouraged me to persevere in keeping God's Word foundational."
The faculty of GBTS is grateful beyond words for Dr. Ware's generous time and commitment to training the next generation of faithful seminary instructors. Future faculty workshops will feature an outside speaker traveling to Conway to share wisdom and experience as GBTS instructors strive to make progress in their own proclamation of the Word.
---
Dr. Ware also conducted a Parenting Conference at Grace Bible Church of Conway on August 4-5, along with his wife, Jodi, who facilitated a session for mothers in attendance. Video and audio from those sessions can be found here.
For more information about Grace Bible Theological Seminary, please click here.