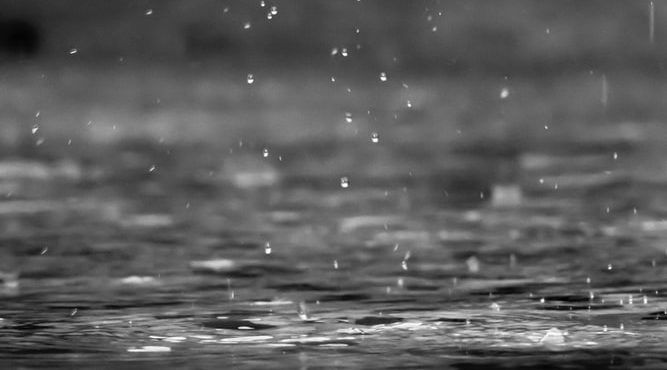 by Billy Crow
Spurgeon in Distress
The pastor is certainly not immune to pain. Some of the greatest sermons from one of the greatest preachers were born from times of great distress. Note the words of Charles Spurgeon:
"Some of you may be in great distress of mind, a distress out of which no fellow-creature can deliver you. You are poor nervous people at whom others often laugh. I can assure you that God will not laugh at you; he knows all about that sad complaint of yours, so I urge you to go to him, for the experience of many of us has taught us that, "the Lord is gracious and full of compassion." [1]
Other times Spurgeon was afflicted for the power and content of his preaching. Spurgeon did not go unnoticed in the secular press. On the one hand, his sermons were published in the Monday edition of the London Times, and even the New York Times. On the other hand, he was severely criticized by more traditional Protestants. His dramatic flair—he would pace the platform, acting out biblical stories, and fill his sermons with sentimental tales of dying children, grieving parents, and repentant harlots—offended many, and he was called "the Exeter Hall demagogue" and "the pulpit buffoon."[2]
Preparing for Suffering
Whatever the reason, pastors must be prepared to suffer for the cause of Christ. Some of the finest times of ministry can be produced in these seasons. In my own life, the past several months have been difficult. The sickness and then loss of a loved one is hard. Even when that loved one is bound for heaven. However, this season is a prime opportunity to provide an example to those I am blessed to pastor.
Recall what Paul said to his beloved Corinthians:
16 Therefore we do not lose heart, but though our outer man is decaying, yet our inner man is being renewed day by day. 17 For momentary, light affliction is producing for us an eternal weight of glory far beyond all comparison, 18 while we look not at the things which are seen, but at the things which are not seen; for the things which are seen are temporal, but the things which are not seen are eternal. (2 Corinthians 4)
So pastors, how do we do this? What steps can we take to use hardships for the glory of God? I humbly offer some advice, based largely from my own experiences. First,
Be honest
Don't try to pretend that you're not hurting. Pastors are just Christians called to shepherd the people of God. They hurt. They mourn. They feel the sting of criticism. It is ok for the congregation to know that. It's ok for them to know our struggles. I would contend it helps the local church to see that we are in some of the same battles they are in. As Jesus said, "it rains on the just and the unjust." The pastor who is battling difficulty is a reminder of that.
Battle bitterness
Satan will do all he can to allow your circumstances to turn your joy in the Lord to bitterness. "Make sure that no one falls short of the grace of God and that no root of bitterness springs up, causing trouble and by it, defiling many." (Hebrews 12:15 HCSB)
There will be a battle for the pastor to be one of many of who are defiled. If the devil can cause a pastor to become embittered, how many congregants could possibly follow? The fall of one, could result in the fall of many. It is no secret that pastors can be very lonely and face many hardships of the ministry. Paul's letters, especially those to Timothy and Titus, remind us that ministry is going to be hard. Sometimes very hard. So how do we keep from becoming bitter? That question leads to the last, most important piece of advice I could give.
Cling to the gospel
More than anything else a believer could do in times of distress or hardship, he must keep a tight hold on the gospel; the precious, life-giving gospel. "God does not have problems. Only plans," proclaimed Corrie ten Boom, and she was right.
The hardship that a believer faces is going to be used by God for their good and for God's glory (Romans 8:28). The glory of our Lord has to be the ultimate goal for us all. The gospel has saved us and given us a new set of spiritual eyes to see things differently. Don't look at the peril you may be facing, instead fix your eyes on Jesus, the author and finisher of our faith (Hebrews 12). Remember Paul's words in 2 Corinthians 6,
3 giving no cause for offense in anything, so that the ministry will not be discredited, 4 but in everything commending ourselves as servants of God, in much endurance, in afflictions, in hardships, in distresses, 5 in beatings, in imprisonments, in tumults, in labors, in sleeplessness, in hunger, 6 in purity, in knowledge, in patience, in kindness, in the Holy Spirit, in genuine love, 7 in the word of truth, in the power of God; by the weapons of righteousness for the right hand and the left, 8 by glory and dishonor, by evil report and good report; regarded as deceivers and yet true; 9 as unknown yet well-known, as dying yet behold, we live; as punished yet not put to death, 10 as sorrowful yet always rejoicing, as poor yet making many rich, as having nothing yet possessing all things.
Notice the importance Paul places on not allowing the ministry to be discredited because of the response of believers to hardships and distress. Whether it's the man in the pulpit or the believer in the pew, suffering can provide the greatest help or the greatest hardship to the gospel. Which will we choose?
---
[1] Zack Eswine, Spurgeon's Sorrows: Realistic Hope for those who Suffer from Depression
[2] Mark Galli and Ted Olsen, "Introduction," 131 Christians Everyone Should Know (Nashville, TN: Broadman & Holman Publishers, 2000), 102–103.
Dr. Billy Crow is the pastor of Brumley Baptist Church. He married his wife Meggin in November of 2002. They have two children, Hannah and Eli. He was born in Conway in 1979 and graduated from Clinton High School. He attended CBC (Central Baptist College), where he earned an Associate of Arts Pastoral Ministry and a Bachelor of Science Bible/Religious Education. He received his MDiv (Master of Divinity) from Luther Rice Seminary in 2009 and his Doctor of Ministry in 2015.