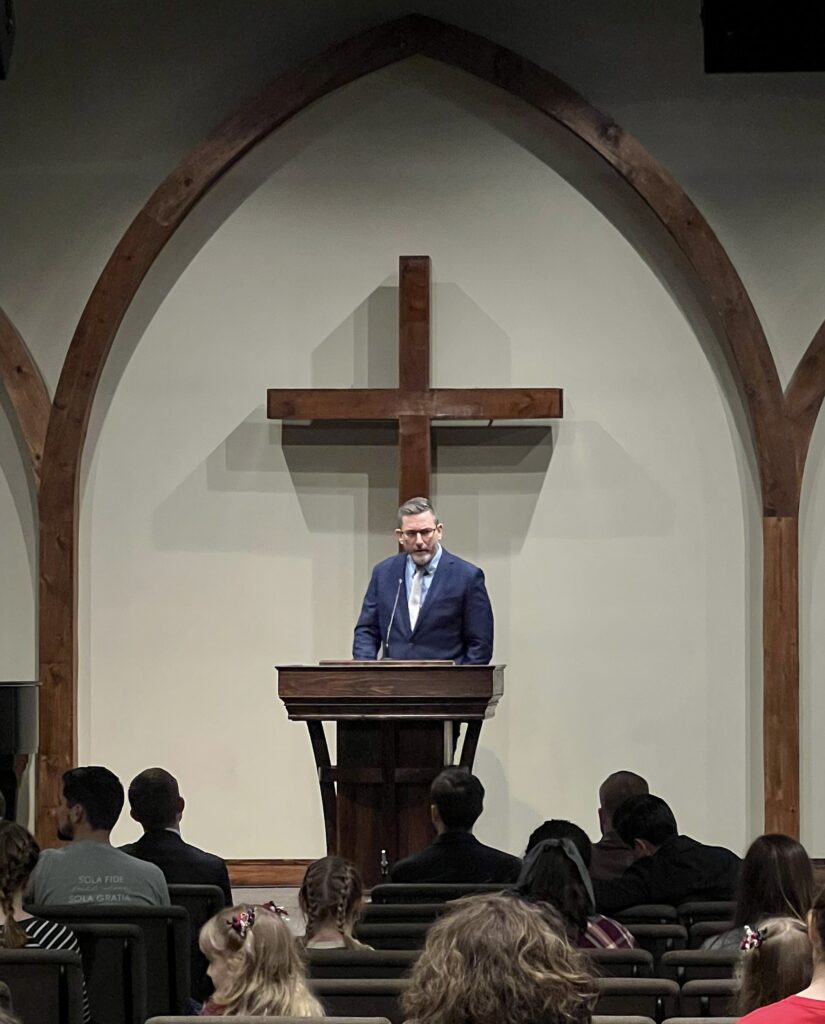 Thanks be to God for the wondrous work He has done in bringing students to Grace Bible Theological Seminary from 20 states and 3 countries! I also want to extend a heartfelt word of "thanks" to you, our donor, for your generosity that enables us to educate men for the gospel ministry. We value your partnership beyond what words can adequately express. Your fellowship under the banner of Jesus Christ is one of the sweetest blessings that we partake of as a seminary.
This past semester, we had 77 active students, with about one-third of our student body studying residentially and about two-thirds from a distance. The geographical reach of our seminary spans east to west all the way from Oregon to New York and extends north to south from Canada to Chile. This semester we had 44 students enrolled in our Master of Divinity program, our flagship degree at GBTS. We present these numbers to you, our donor, understanding fully that there is no way to quantify what God is doing through our meager labors. We are grateful for every precious soul He entrusts to our care.
There is still much work that lies ahead of us. Here are some areas in which we would like to grow in the coming year:
Acquisition of Library Books and Volumes – $5,000
Enhanced Wi-Fi Network – $10,000
Funding for Our Seminary Journal, Pro Pastor – $10,000
Technology & Media Manager – $60,000
Additional Support Staff – $25,000
May the name of the Lord be praised as we continue to train our seminary students to preach and extol the unsearchable riches of Christ (Eph 3:8). May the Lord bless you for your support!
Here is a video update on GBTS enrollment from our Provost, Owen Strachan. If you feel led by God to make an end-of-year donation to our seminary, please click here.
Sincerely,
Jeffrey D. Johnson
President
Grace Bible Theological Seminary