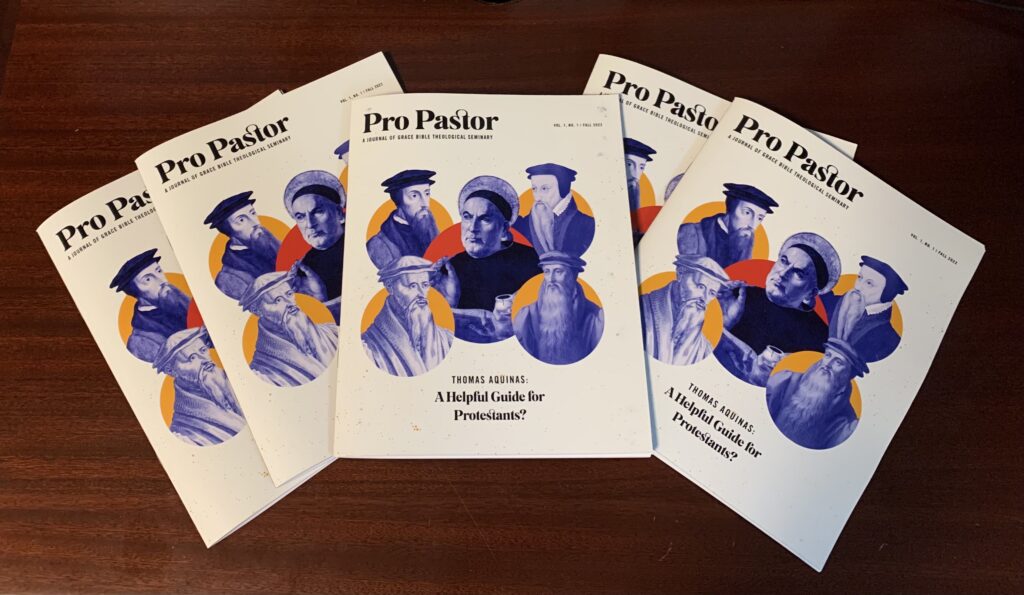 At GBTS, on this Reformation Day, we are thankful for the labors of faithful men in ages past! A limited number of print copies of Pro Pastor 1.1 have arrived. To celebrate Reformation Day, the first 5 people to send their name and mailing address to info(at)gbtseminary(dot)org will get a copy!
The response to the launch of our inaugural issue of Pro Pastor has exceeded our highest expectations. Thousands of digital copies have been downloaded. Pastors are being equipped. Individuals have reached out to us, thanking us for providing clarity on one of the more difficult theological debates of our day. For a free digital copy of Pro Pastor 1.1, click here.
We are grateful to our donors and ministry partners who support the work of our seminary. Generous supporters make it possible to produce rich biblical content like that found in our journal.
For more information about GBTS admissions, please click here. We are currently accepting applications for the Spring 2023 term for our Master of Divinity (MDiv), Master of Arts in Pastoral Studies (MAPS), and Certificate of Lay Ministry (Cert) programs. The application deadline is December 9!