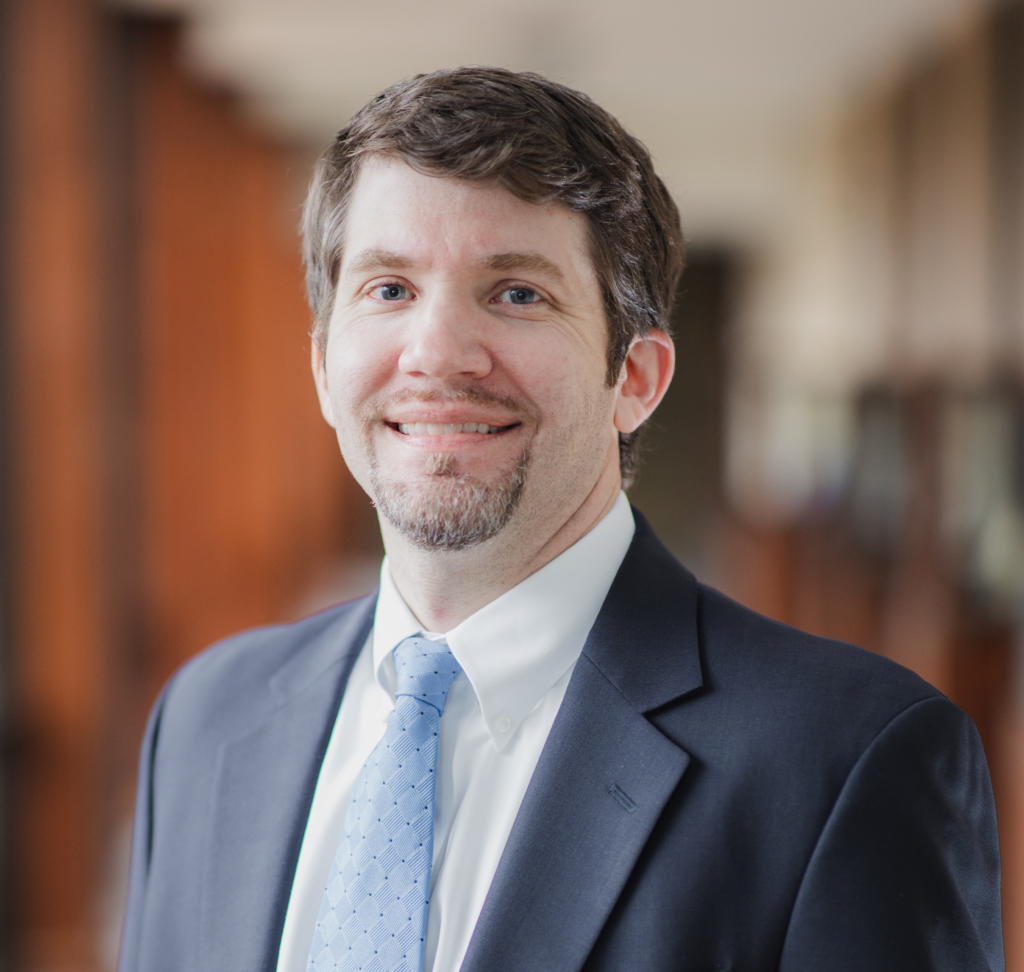 In this joyful Christmas season, we at Grace Bible Theological Seminary announce a fresh gift of God's grace: our latest faculty hire, Jeff Moore, Instructor of New Testament Theology.
Moore is currently finishing his dissertation in the Ph.D. program in Biblical Studies at Midwestern Baptist Theological Seminary. Upon completion, he will become Assistant of Professor New Testament Theology. An accomplished student, Moore has a D.Min. from Southwestern Baptist Theological Seminary, a M.Div. from Westminster Theological Seminary, and a B.A. from Southern Methodist University. He has served as Adjunct Instructor for MBTS and Adjunct Professor for New Orleans Baptist Theological Seminary.
GBTS President Jeffrey Johnson noted this about Moore's appointment: "Jeff Moore is a divine gift to GBTS. Dr. Moore not only fills a needed position within our facility, he brings with him years of pastoral experience, robust theological training, and personal devotion to Christ. He is as much as a man of prayer as he is a man of the Scripture. Humility, godliness, faithfulness, kindness, and scholarly conviction describe him. It is with much joy and thankfulness that I introduce him to you."
GBTS Provost Owen Strachan agreed: "Jeff Moore is precisely the kind of faculty member we are looking to hire at GBTS. He is a man of sterling character, Christ-shaped humility, and iron conviction. Jeff's track record in scholarly evangelicalism is top-notch, and he wants to give his life to train godly men for kingdom service. His dissertation, nearly finished under my supervision, has demonstrated his excellence in the biblical text, and will God willing be published in coming days."
Strachan made a comparison to the project GBTS is currently seeking to execute in trying times for higher education: "Our model at GBTS in the youth of our existence is the early Westminster Seminary under Machen. From a confessional Baptist standpoint, we believe that as in that weighty era, God has providentially given us a key member of our initial faculty."
Originally from Baton Rouge, Moore has served for nearly a decade as an assistant pastor, interim pastor, and lead pastor at churches in Louisiana and Texas. He has taught in classical schools and is particularly skilled in Latin and Greek, with over 11 years of teaching Latin at every level, including doctoral, master's, and high-school instruction. A member of Faith Community Church in Kansas City, he enjoys songwriting, watching SEC sports, and hiking. We at GBTS look forward to welcoming him to Conway in January 2022, where he will immediately take up residence as a full-time member of our rotational faculty and begin teaching classes, discipling students, and serving in Grace Bible Church.
If you would like to support the continued growth and work of GBTS please consider giving to the Sound Churches Initiative. www.gbtseminary.org/donate
We thank you for your prayers, encouragement and support.